Augmented reality (AR) has come a long way from Instagram and Snapchat filters that make you look like your favorite animal. Although AR had its place in stores before the pandemic, 67% of consumers say they shop differently now than they did before COVID-19.
Retailers ready to meet the needs of these consumers will increase their online sales offerings and adopt the technology necessary to offer consumers an engaging shopping experience.
Today's shoppers are looking for virtual options to avoid crowds and availability issues. Retailers can also benefit from significant reductions in overhead costs.
But for virtual shopping to compete with the physical store in the retail world, advanced tools are needed to allow shoppers to clearly see what they're buying. That's where virtual fitting capabilities come into play.
AR works on a variety of devices. Shoppers can try on everything from essentials like eyeglasses to special occasion clothing - or even cosmetics.
How virtual fitting with AR works
Augmented reality can be used in a wide range of devices, including smartphones, tablets, wearable devices, laptops, TVs, virtual mirrors and even AR fitting rooms. When using a handheld device such as a smartphone or tablet, AR uses the device's camera and other technology to gather information about the real-world environment – or, in the case of a virtual fitting, selfies or video.
The software then complements the real-world environment by overlaying additional contextual information that represents the product as a 3D model that the shopper is trying on.
Virtual fitting applications for shoppers can range from custom fitting Nike sneakers to finding the perfect frame for your face shape when purchasing eyeglasses. The virtual fitting is a win-win for shoppers who hope to take advantage of the convenience of online shopping.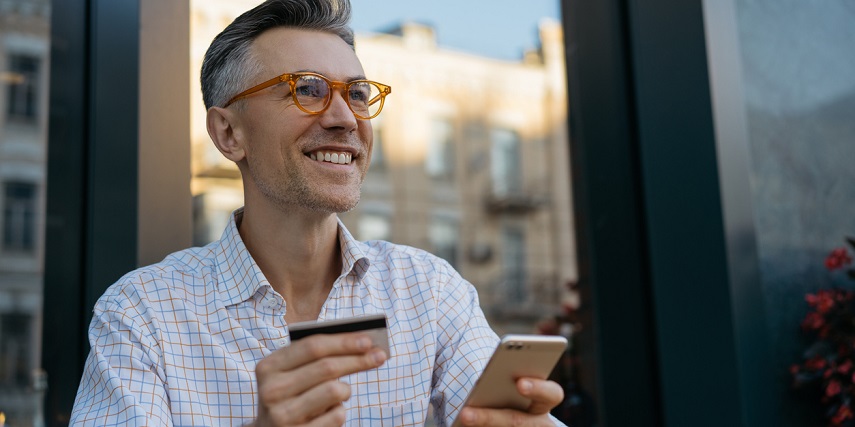 3 Ways Virtual Fitting Improves the Retail Experience
Advanced technology that allows consumers to virtually try on everything from glasses to clothes to shoes provides an emotional connection even before purchase. It also allows retailers to attract new customers through a variety of marketing techniques.
From interactive advertising on social media and search pages to brand websites dedicated to customizing original products, retailers can attract loyal customers with gift coupons or sales highlighting new offers, limited-time deals or better samples. Consider these three ways in which virtual fitting technology can improve retail customer demand and increase sales at online retailers.
1. Increase sales.
Shopping online can help shoppers save money and time. But buying clothes, jewelry, glasses, or even shoes without a fitting can be a frustrating experience.
The functionality of virtual photography offers three-dimensional images that show all the individual features and angles of a product. But images alone cannot predict how a product will fit a particular customer.
Buying contact lenses online is a simple experience that depends only on the prescription and type of lens. But choosing new eyeglasses is usually a much more in-depth process. Popular eyewear brands, such as Ray-Ban and Oakley, are responding to customer needs by creating virtual fitting apps that allow users to try on and order glasses directly online.
Several other sites (such as Zenni Optical and Warby Parker) use similar technology. Users can select from hundreds of frames to use with prescription lenses, blue light glasses or sunglasses.
The process is simple. With a prescription from a doctor and a pupil distance measurement, shoppers can:
Try on any frame, from plastic to aviator frames
change lenses for transitional lenses
change color to see what color suits their face best.
Shoppers are more likely to make a purchase and be satisfied with the results if they try the product on themselves using augmented reality before buying.
2. Customer Involvement
Most shoppers have had the unfortunate experience of buying an item that looks amazing on a model, but then it turns out that it doesn't even come close in shape, color or size. This can make shopping online seem like a shot in the dark and a risk not worth taking.
Perhaps that's why 63% of shoppers said AR would improve their shopping experience.
Virtual fitting technology allows shoppers to see how certain products look on them from the comfort of their own home. Not only can they interact with the product, but they can also use social media to do so:
Instead of looking at static images and studying customer reviews, online shopping is becoming an activity they want to spend more time on. This engagement extends to hidden shoppers as well, when virtual ads with fitting options are used to increase sales.
3. Social Media.
Social media sales are sales in which the entire buying process, from product discovery to check out, takes place on a social platform.
This practice allows retailers to reach customers where they are. It also allows shoppers to share the experience with colleagues, family, and friends.
Social media platforms have recently expanded their in-app shopping offerings to meet demand.
Instagram, for example, introduced AR makeup samples for brands such as Urban Decay and Lancome. Instead of guessing how a shade of highlighter or lipstick would match their skin tone from a tiny sample, shoppers can virtually try on eye shadow or change lip color from glossy to matte in a photo or video uploaded.
The popularity of such options is undeniable. The social media commerce industry is predicted to grow three times faster than traditional e-commerce over the next three years. What's more, experts expect sales to skyrocket from $492 billion in 2021 to $1.2 trillion in 2025.
---
Offering a virtual try-on gives shoppers a chance to really get to know the products and build trust in them. Instead of searching for products that offer free returns or looking for trusted brands, shoppers have the opportunity to virtually evaluate a new look.
If you want to create better visual experiences that help your customers enjoy engaging interactions and build trust in your products, implement AR-enabled virtual fitting technology.